What Action Will McDonald Take Against Sex-In-McDonald-Uniform Staff?
I was forwarded a link and was told that it is something "exciting". I thought it might be some Hollywood or Hongkong scandals again, so I followed the link. I was led to an online streaming of a video clip, taken by cellphone I guess. It is a video clip of 3 teenagers, 2 guys 1 girl, making out at staircase of a HDB flat. It lasted about 5 minutes. The girl served the 2 guys using most of the tools that she possessed. Also, they changed into a few different positions. The girl looked focused, enjoyed, and even smiled at the camera, so I don't think she was forced into doing it. There was a third guy holding the cellphone doing the filming.
To my surprised, I found the clothes on the guys and girl familiar. But I wasn't sure initially. After examining it a few times, I saw a familiar logo on the left side of 1 guy's chest. It is the McDonald logo! The 2 guys are the McDelivery crew. You know, the maroon colour shirt with black pants. And the girl is in the front counter service crew uniform also! The lattice shirt, with no pant…
I checked the date of the file. It was uploaded just 2, 3 days ago, so it is relatively new. But there is no way for me to know when was it filmed since there was no time and date footage in the cideo clip. This is interesting. Is the clip uploaded to internet to show off or accidentally leaked out, like a certain Edison Chen? But this one is much more daring. It was taken in broad daylight at the staircase of HDB flat. For overseas readers, last I read over 60% of Singaporeans stay in HDB flat (correct me if I am wrong). It was 2 against 1 (it could be 3 against 1 because I am not sure if the "cameraman" had joined in the fun or not). And I guess the girl was not older than 18 years old. Some more, they were in McDonald's uniform!
This will surely tarnish McDonald's image in Singapore. Mcdonald is trying very hard to build a healthy lifestyle image, including introducing healthier food, and revamping their outlets in Singapore. If this video tape becomes a "public topic" like NYP's Tammy scandals, surely McDonald will have some damage control to do. I am talking this from the point of view of McDonald's management.
Seriously, who cares what they did if they did it during their break right? But, be more careful lah. Either they changed their clothes or take off their uniform lah, so that people cannot recognize it mah. By the way, which company's uniform would you like to see in future scandals?
Last, don't ask me to forward you the link. Do some homeworks and use some keywords to search, you will get it.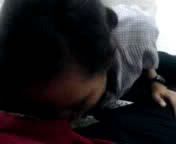 .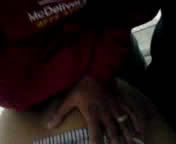 These are interesting as well: