Blog content copycat caught – "Celebrtating MR Ma's Victory : Taiwanese Nude Photo Rally"
Hey Mark, do you really need to copy my blog article on Mr Ma's victory until "WORD-BY-WORD"? Even the placement of my hyperlinks? Even my grammar mistakes (see my article 1st paragraph 2nd line, "she organize" is grammatically wrong)? And you even can leave at the bottom "written by mark"?
I copy contents. I copy from other people's blog, from news portal, from websites. But come on, at least do some homeworks, make up your own sentences. And be clever a bit please! My post is still in the "TOP 10 popular post for the past 24 hours" (at the time that this was posted) and you came up with another one, just changed the title but with the exactly SAME, COPIED CONTENT, and pinged to ping.sg. You don't do link back to me, fine. Take it as you saw the news somewhere on the Internet. But come on, you are COPYING MY CONTENT WORD-BY-WORD!
There is no cure for stupidity. Can't agree more.
I am disgusted, upset, by such shameless behavour.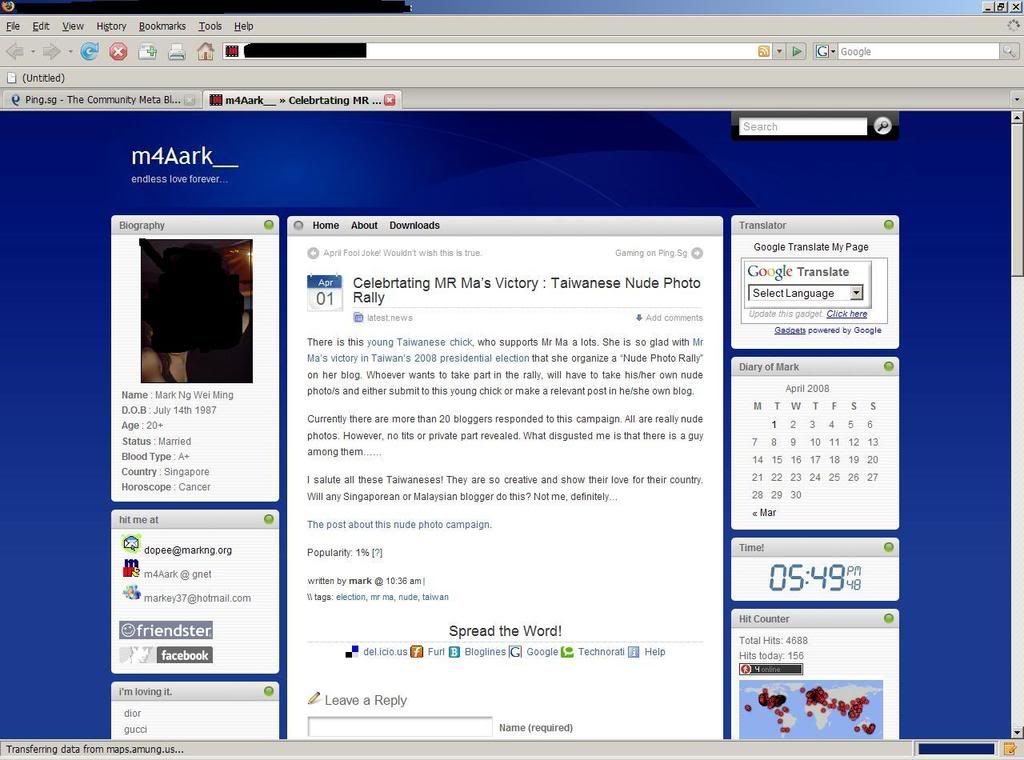 Just to prove it. Click for enlarged image.
These are interesting as well: