How can we save? Join OGGI.sg!
Life is getting tougher and tougher here in Singapore. Life is getting jialat. We see price increase everywhere and yet we can't do much to stop it. At the same time, it is almost impossible for people to keep their salary increment rate up on par with inflation. Then how? I will say, do more homework before we spend. One of the way is through OGGI.sg.
OGGI.sg is like a bridge between consumers like us and retailers. Through OGGI.sg, we are able to find out the current promotions from its partners. What surprised me is that though it is a rather new set-up, OGGI.sg managed to pull in quite a lot of retailer as partners. As a result, we see very wide variety of different categories over there. From fashions (there are sub-categories inside that I am not going to further explain, hop over and take a look yourself!), to electronic products, to F&B, to entertainment, travel, there are really a lots.
The part that I love most about OGGI.sg is the homepage design. It is very simple, and clean. The white background makes the content stands out without much efforts, and the designer did not try to bomb the visitors with lots of advertisements.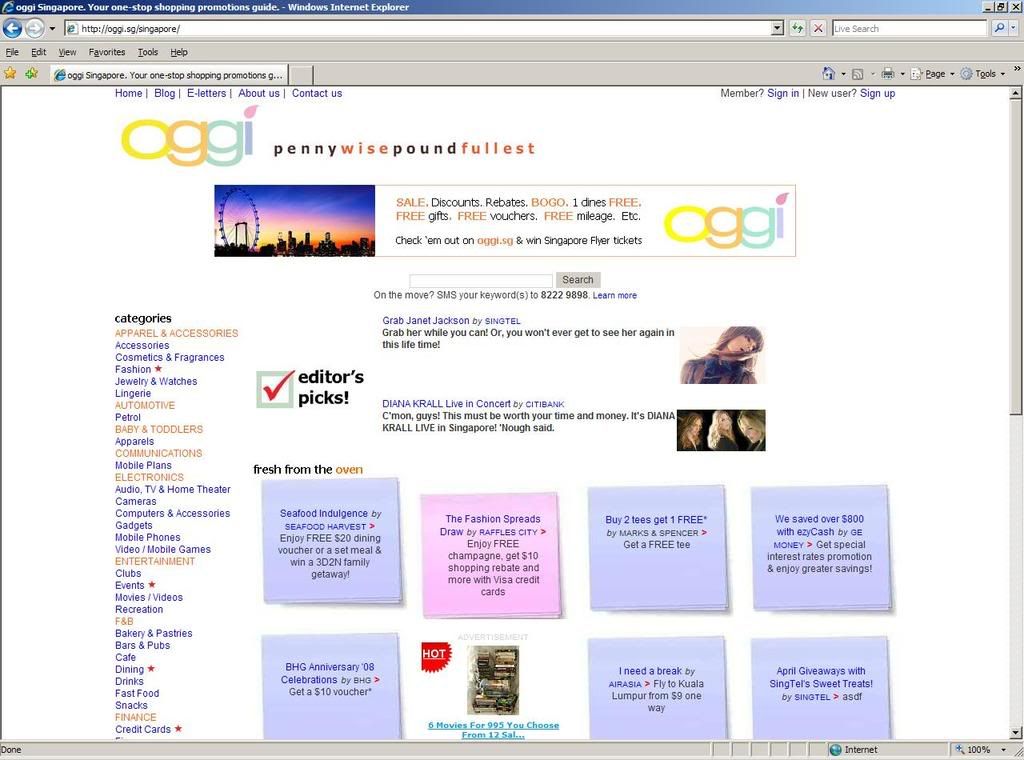 Very clean design
Let's say, I want to find a place to dine with my girlfriend, and spend wisely, I can just go to the DINING section. There I can see a whole list of restaurants and what's their promotion about. Good point is that the criteria for each different promotion is also listed out. So just by 1 glance, I will be able to know that, if I am eligible for a certain promotion, for example, there are promotions that are for some particular credit card holders only, and there are some that are with limited period only.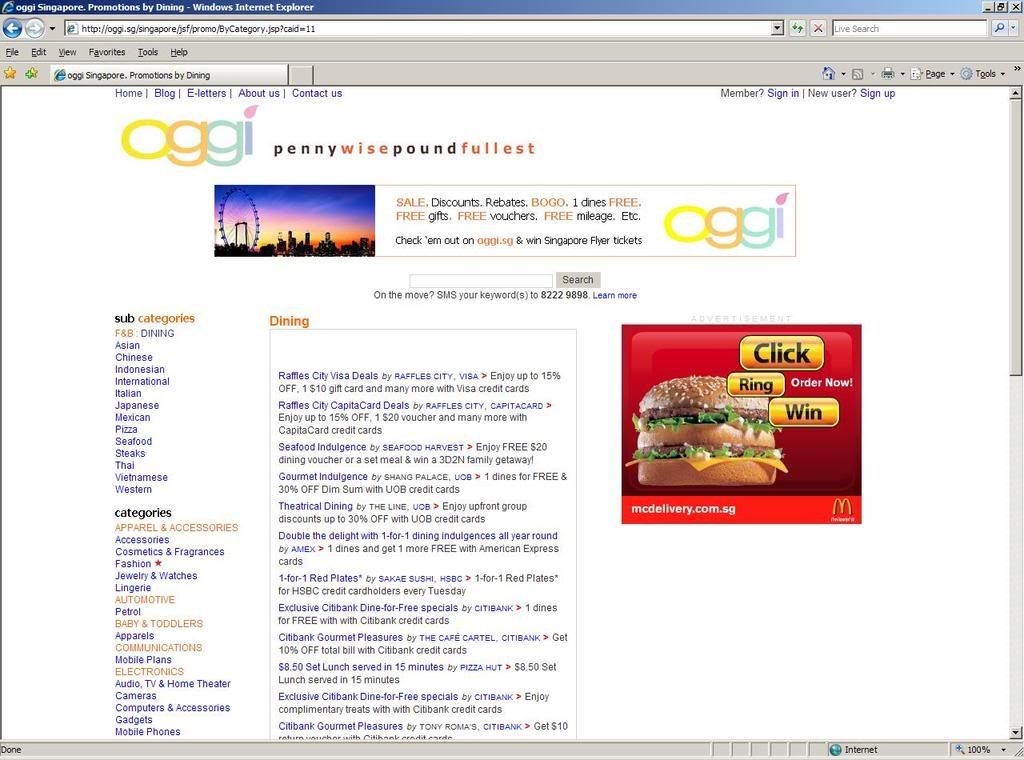 So, what are you waiting for? Visit OGGI.sg now and register as a member HERE. Life is jialat, spend wisely from today!
These are interesting as well: