What's your favourite role-play uniform fantasy?
Is it high school girl uniform? Is it nurse? Or air stewardess?
Actually this is a of the programme in the Taiwan Variety show "I Guess". The production crew went to the street and survey the guys. And they got the following result: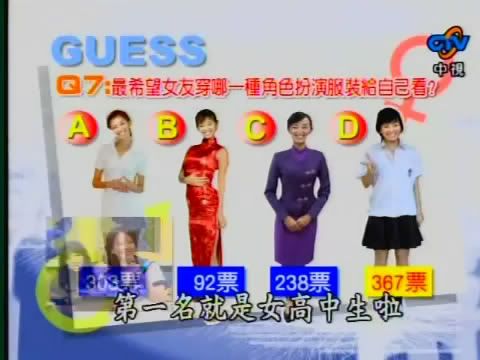 So most of them prefer their lover/partner dressing in high school girl uniforms.
Personally, I got fantasy on nurse. So nurse uniform is my choice out of the 4. How about your then?
These are interesting as well: