Youporn Blocked by Singapore MDA
For Singapore's Youporn supporter, it is time to say goodbye. Last checked few minutes ago, Youporn is block by MDA. Upon visiting Youporn, the browser led me to this: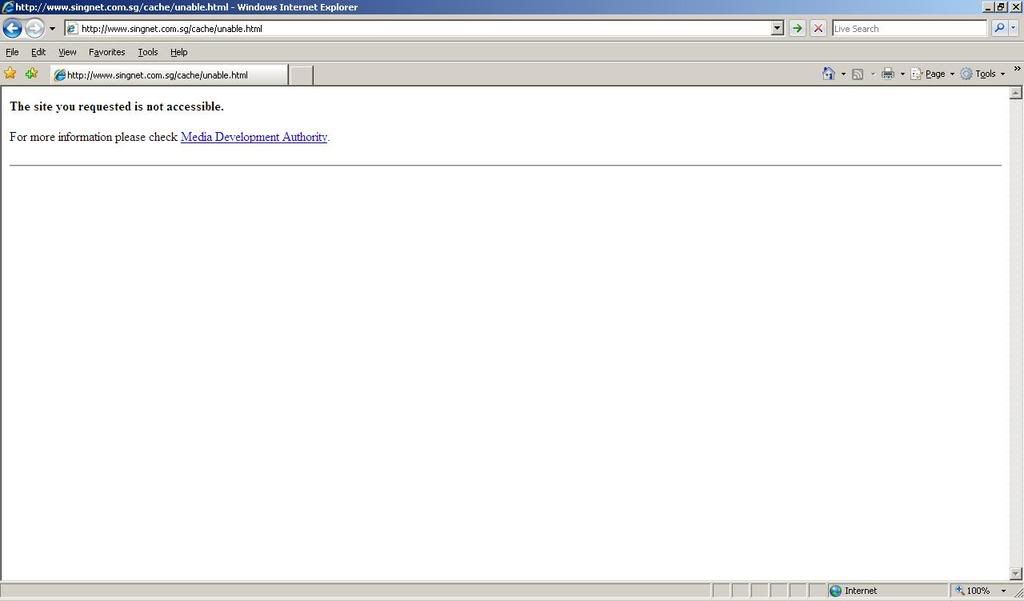 The site you requested is not accessible.

For more information please check Media Development Authority.
So, what's next?
By the way, if you know of any way to access Youporn from Singapore, don't mind just share with other readers?
These are interesting as well: