Once Again, Tiger Woods Tops The List
I mean the list of 50 top-earning American athletes compiled by Sports Illustrated.
Why once again? This is the 5th year Sports Illustrated compiling such list and for the 5th time, Tiger Woods finds his name on top of the list. He never fails to do so for the past 5 years. Taking a look at the list, it is even shocking that his past year earning, off and on-the-field, is double of what Phil Mickelson earns. Both Tiger Woods and Phil Mickelson are golfers.
With close to $800 million in total earnings on and off the course over his 13-year career, Tiger should become the first billion-dollar athlete in the next two years — and he's still only 32.
Something interesting is that there are only 3 golfers in the list and 2 of the are at the top 2 places. NBA players take most of the seats in the list, and there is no women found within it. I'm shocking to see LeBron James at 3rd place. He is only 23, or 24 and he is making 40 million USD a year!
King James has earned $167 million during his five seasons in the NBA, and has his eyes on serious entrepreneurship: He counts billionaire Warren Buffett as a role model and friend.
Sports Illustrated Fortunate 50:
1. Tiger Woods – $127,902,706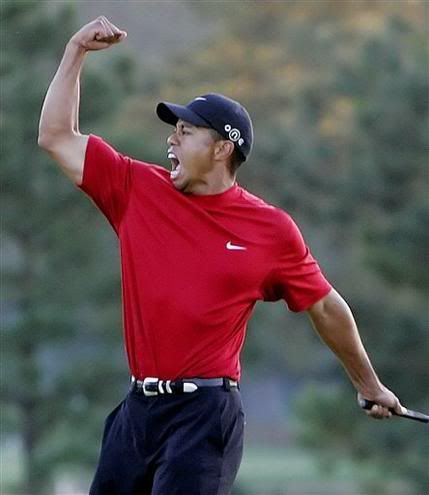 2. Phil Mickelson – $62,372,685
3. LeBron James – $40,455,000
4. Floyd Mayweather Jr. – $40,250,000
5. Kobe Bryant – $35,490,625
6. Shaquille O'Neal – $35,000,000
7. Alex Rodriguez – $35,000,000
8. Kevin Garnett – $31,000,000
9. Peyton Manning – $30,500,000
10. Derek Jeter – $30,000,000
Sports Illustrated Fortunate 50. See also International 20
Tiger Woods Official Site
These are interesting as well: