Extra Penis on Baby's Back
This baby is a poor thing. He was born with an extra penis on his back. He was rushed to Tianjin Childrens' Hospital for surgery. The doctor spent 3 hours to remove the extra penis. According to the doctor, this condition is called fetus in fetu (FIF), a very rare case.
Fortunate thing is, the baby's original manhood (or babyhood?) is still alright down there.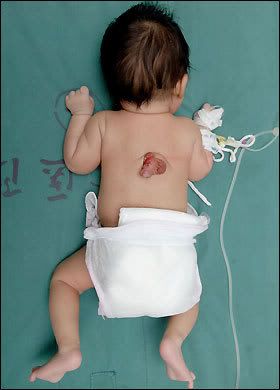 Taken from The Sun
These are interesting as well: