Blogger Selling Pirated Software, DVD Openly In Her Blog
I chanced upon a blog which belong to a local girl in Singapore. The contents is OK, but what interested me is this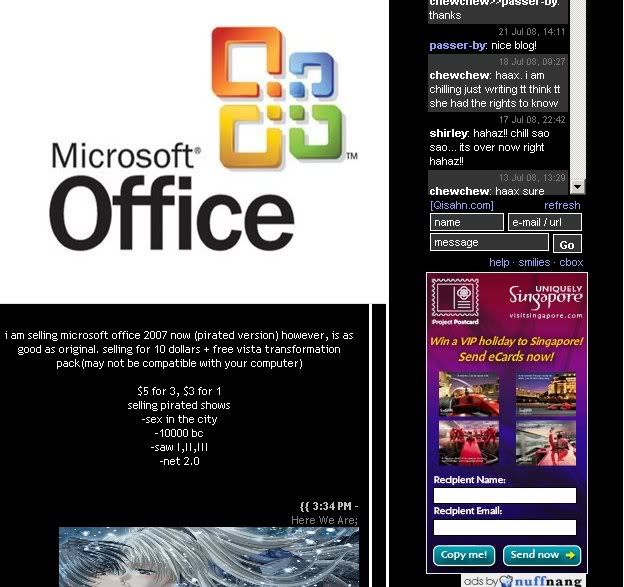 Wow, she is brave! She left her personal particular on her personal blog, and she is selling pirated software and DVD now! Pirated Microsoft Office 2007 for $10? Movie DVDs for $3? I don't condemn people doing bad things. But I will laugh at people doing bad things in a stupid way.
And you see what's there as well? Nuffnang's advertisement! I didn't see advertisement from any other Nuffnang's local rivals, so I guess she could be a Nuffnang Glitteratti member? I wonder does Nuffnang has any code of conduct for their member, publisher to follow? If I am Nuffnang, for sure I don't want my publisher to be involved in any illegal activities, like selling pirated software, DVD.
I am not going to link to that blog. Just in case you want to purchase from her, do a search for "starrydreamland" in Google.
These are interesting as well: