German Olympian Ladies Go Nude For Playboy Germany
I have to say that athletes from the west are hot, real hot! The four babes from Germany Olympic Team stripped for Playboy Germany and they look great! Bravo (how to say "bravo" in German?) to Petra Niemann, Nicole Reinhardt, Romy Tarangul and Katharina Scholz! Will Singapore Olympians do such stunt? How about Li JiaWei for Playboy?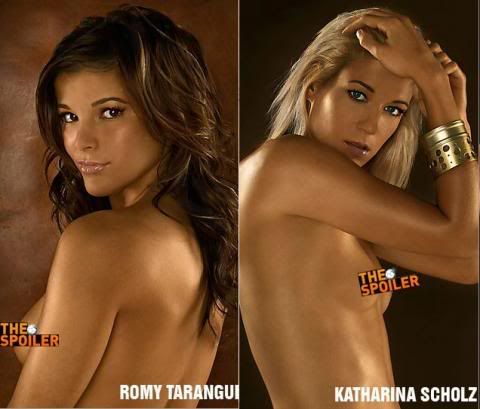 There are the only photos that I could find online, censored, from HERE. I know you guys are not interested in their profile, so I am not posting any! If you wanna see the uncensored version, you can go to HERE or HERE or HERE.
These are interesting as well: