Babes Of Beijing Olympics 2008 – Ai Fukuhara (福原爱)
Ai Fukuhara is so so so so kawaii! Taken from Wikipedia:
Ai Fukuhara (福原 愛, Fukuhara Ai?, born November 1, 1988 in Sendai, Miyagi) is a Japanese table tennis player. She uses long pimples on the backhand and reversed rubber on the forehand. Trained by her father and her coach, Chinese former table tennis player Liu Yang, and Japanese mother Chiyo Fukuhara, who was also a table tennis player, she began playing at the age of 3 and became a professional at age 10. The following year, she became the youngest player ever to become a member of the Japanese national team. At age 13, in 2002, she reached the quarterfinals of the Japan table tennis championship. In the following year, she finished fifth in the world championship in Paris. In 2004, she took part in the world team championships and helped Team Japan finish third. She also speaks Mandarin fluently as she had been staying in China in her early career. She attended Aomori Yamada Junior High School and graduated from Aomori Yamada High School in 2007. Both schools are located in the city of Aomori in Aomori Prefecture. As of May 1, 2008, she was ranked #13 in the ITTF rankings (the highest ranked Japanese player). As of the same date, she is also ranked #3 of players under 21, a position she has held since December 2006. She was chosen as the national flag bearer for Japan at the 2008 Summer Olympics in Beijing, China.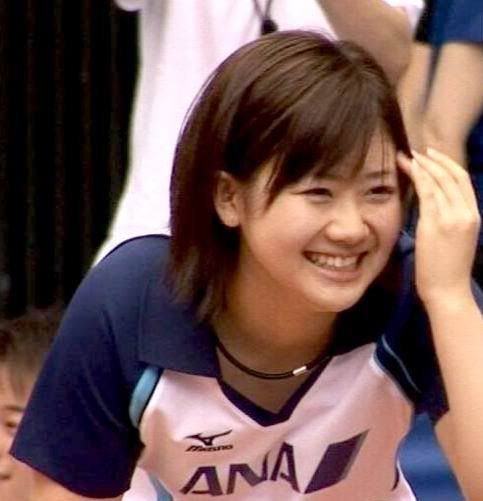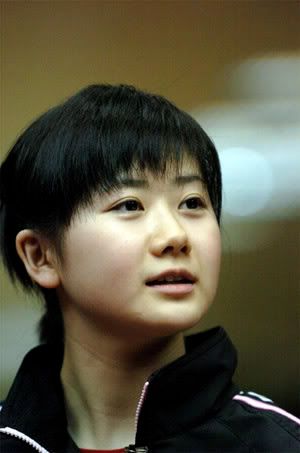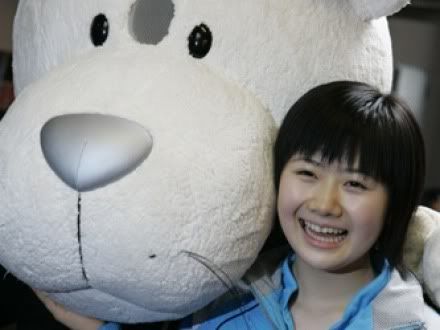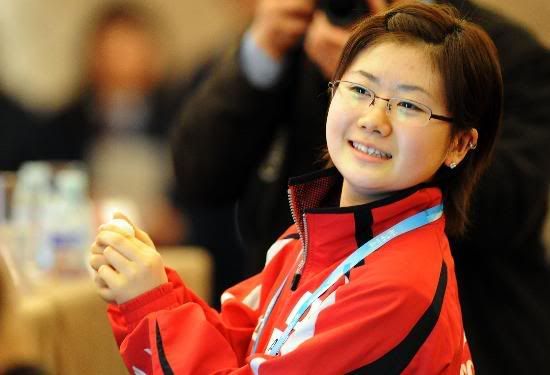 I'm sure anyone many of us would love to have Ai Fukuhara, as daughter I mean. Such a cute girl……
These are interesting as well: