I Lost In Olympics! So I Cry And I Complaint!
Taken from MyPaper, page A2: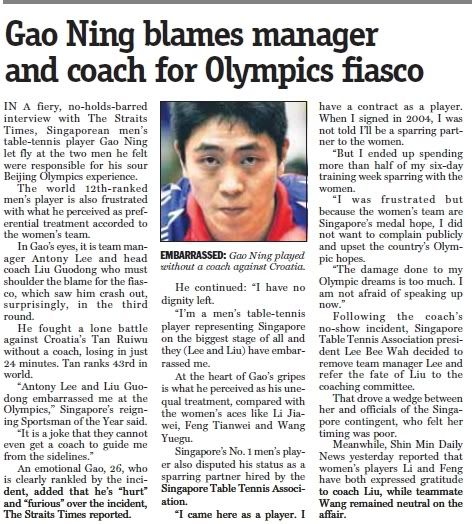 Oh come on, lost means lost. The more he talks now the more he looks like a loser. Ooops not, not loser, but a kid who lost a game and run to his mummy crying (you know the mummy is now, kekeke).
As a World ranked 12th, isn't he not experienced enough to face a competition, game alone? He never played without a coach in a game before? The opponent is World ranked 43th, not those World top 20 like him. And how he lost the match? Losing in 20 over minutes and basically giving up even before the final point was played. Did he ever FIGHT for himself? And, he never prepare for such scenario, mentally?
These are interesting as well: