Malaysia DPM Najib Setup Website One Malaysia (1Malaysia.com.my) For You To Comment
One Malaysia, www.1Malaysia.com.my, is a website setup to invite comments from all Malaysians. The mastermind of this site is Malaysia's DPM Najib (yes, he still is at this moment). Looks like it is a website for him to do propaganda, with some videos, a biography of Najib, some photos and columns for visitors to give comments, in both Bahasa Malaysia and English.
I wonder Mr Najib has paid how much for the setup of the site. It looks rather "simple", normal, or boring. It is not a blog, but just static webpage, contents. I believe many college students or even high school/secondary school students can come up much more fancy ideas for the site. And the biography portion was badly done. Instead of making it into another webpage, they opt to use the boring pdf file. Anyway, I didn't bother to read what's written inside, as well as go through those videos and photos, so can't comment on those.
Anyone try giving comment? Anyone reply to you?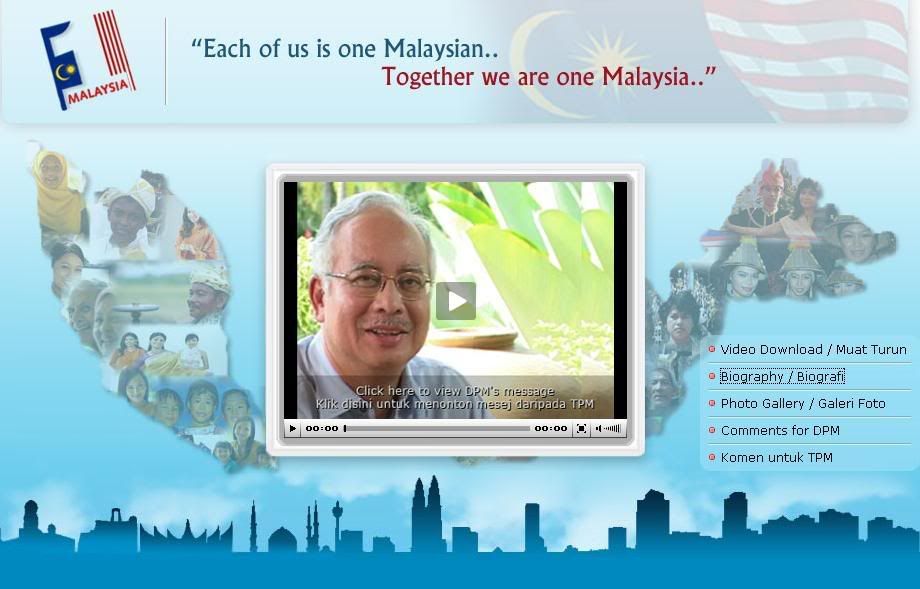 Click to enlarge
These are interesting as well: