Leah Dizon 4 Months Pregnant, Shotgun Wedding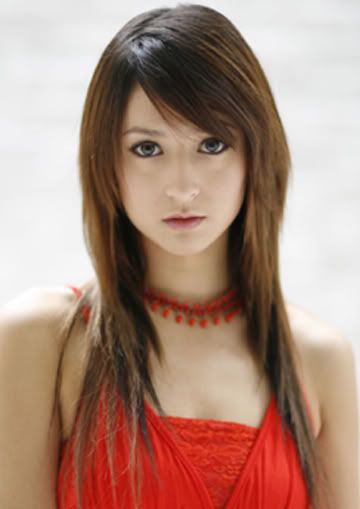 I am not a fans of Leah Dizon, but I think this piece of news is going to break many guys' heart.
American singer Leah Dizon, 22, on Wednesday afternoon held a press conference in Aoyama to talk about her marriage and pregnancy which she announced at the last concert of her nationwide tour in Shibuya on Tuesday night.

Dizon dropped a bombshell when she told concertgoers that she was four months pregnant and that she had married a Japanese stylist in his 20s. She told 1,000 fans the wedding had been held last Friday at a hotel in Shinjuku. Insiders say the two had a Japanese-style wedding ceremony at the Hilton hotel.
Leah Dizon, 4 months pregnant, announces she's married
Leah Dizon announces unplanned pregnancy & marriage
Shotgun wedding for Leah Dizon
Bravo to her for being responsible. But I guess very soon, people will start calling her MILF……
These are interesting as well: