Melanie Nunes Fronckowiak Got The World's Best Butt
Remember the Show Me Your Sloggi Singapore? This is the winner of the world stage, World's Most Beautiful Bottom, Melanie Nunes Fronckowiak from Brazil. Enjoy the photos and video!
A woman from Brazil and a man from France can claim to own the best bottoms on the planet after winning a derriere competition in Paris.

Judges said Brazilian 20-year-old Melanie Nunes Fronckowiak had best female bottom, while French 27-year-old Saiba Bombote was named the most beautiful male bottom.

More than 45 finalists from 26 countries competed, with the two winners receiving an underwear modelling contract, $15,000 prize money and an insurance contract for their bottoms.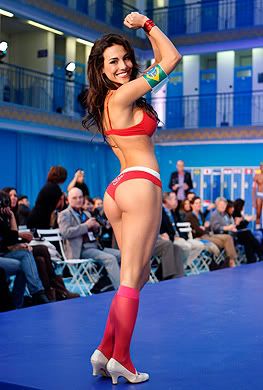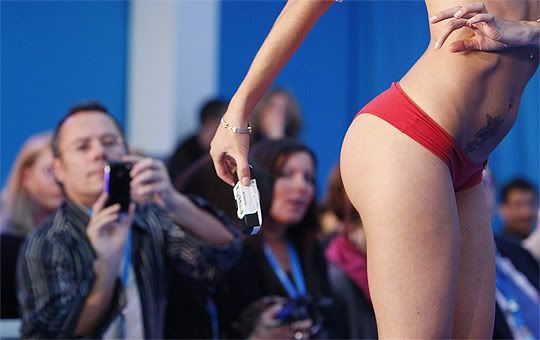 Meet the world's best bottoms (+pics)
World's best bums revealed
And the Best Derriere Award goes to…
She has the world's most beautiful bum
These are interesting as well: