Madonna's Hard Candy
So old, but still hot!
The 50-year-old mother of three is shown in thigh-high bondage boots and white fishnet tights, a g-string and a top that resembles a surgical bandage.

It follows the singer's scantily-clad appearance in an advertising campaign for Louis Vuitton in which she is shown lounging on a bench with one leg in the air. Her fee for the advertisements, created by photographer Steven Meisel, is thought to be in the region of £4m.

Meisel photographed Madonna for her controversial 1992 book, Sex, but the singer adopted a more demure look during her eight-year marriage to Guy Ritchie, 40. She agreed to get involved in the Louis Vuitton campaign after a simple text message from her friend, designer Marc Jacobs.
Madonna's latest raunchy pose
Terrafied of Madonna (this article is funny!)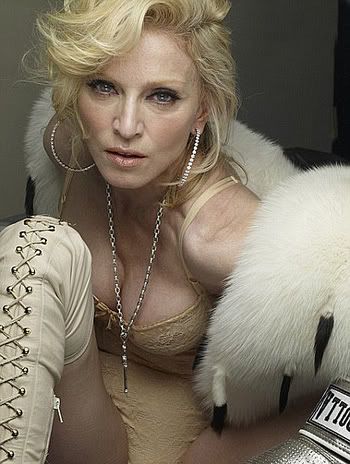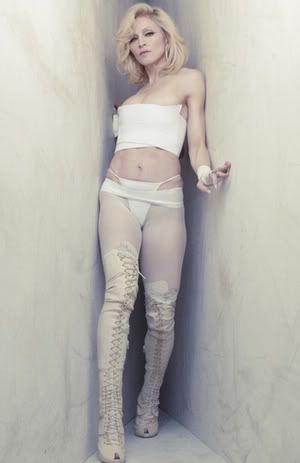 These are interesting as well: