Japanese Actress Mai Goto Arrested For Indecent Video
Mai Goto? Not very familiar with this name, maybe my colleague who is an expert in Japan AV can tell me more about her.
Actress and gravure idol Mai Goto (36) has been arrested along with Masanori Fujiyama (40), the former president of DVD production and distribution company Kingdom. Fujiyama has been charged with selling videos in violation of the regulations on obscenity, and Goto is being accused as an accessory to the crime.

The particular video in question is Goto's "Senya Ichiya no Yume," filmed in the United Arab Emirates in March 2008. It was labeled as an "image video," a term that has generally referred to a video featuring an idol posing in swimsuits. However, "image videos" have become increasingly racy in recent years, to the extent of showing their subjects completely nude without censorship. Out of the 50 minutes of this video, police say that Goto's genital area is visible during roughly 25% of the time, although there is no sex depicted.

This marks the first time that an "image video" has been officially classified as "obscene." Fujiyama had sold the video online around the end of last year, and all 5,000 produced copies were sold for a total of 9.68 million yen. Police learned about the video after it was advertised in a magazine, leading to a search of Kingdom's offices that turned up two additional works shot in the UAE.

Fujiyama has reportedly admitted to the charges, while Goto claimed that she had done the videos without knowing that they would turn out to be obscene.

Goto has been in show business since the early '90s when she achieved runner-up in the Clarion Girl competition. She was once part of the late-night variety show "Tonight 2," but since then she has mainly been active in erotic videos and as a nude model.
This should be the video: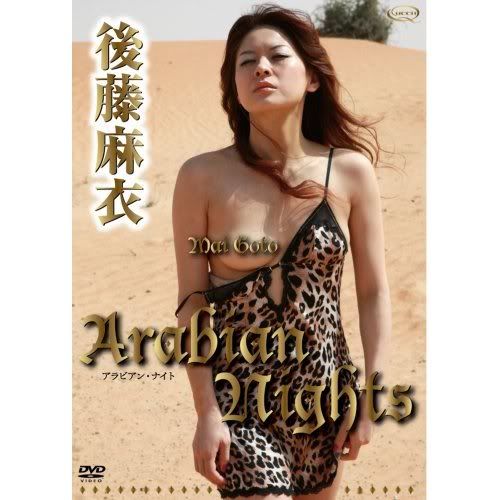 These are interesting as well: