WHAT THE HELL Finalist
A short one for the day. Jialat dot Com has been selected as one of the 10 finalist in the What-The-Hell category of Singapore Blog Award by Omy.sg.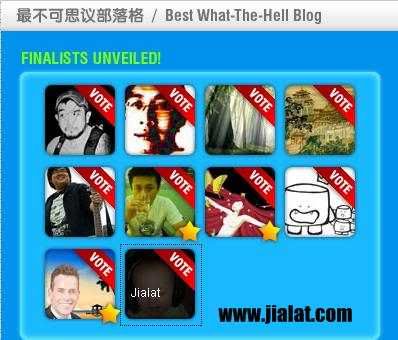 Don't ask me why the cute baby was chosen as Jialat's logo, I have no idea. But it is cute.

You all can vote for Jialat dot Com as well. Each person 1 vote per day. Voters got the chance to win some cool prizes as well. Vote for Jialat if you think I'm good enough. But do note that I have to register 1st before you can do so.
These are interesting as well: