Italian Top Swimmer's Swimsuit Goes Pecah
And this happened in a race, leaving Flavia Zoccari's ass crack wide exposed. As a result, she was disqualified from the match as well. Poor girl, next time don't use that £318 top-of-the-line Jaked J01 swimsuit again ok?
It's the wardrobe malfunction to end them all.

Italian Olympic swimmer Flavia Zoccari was forced to sit out a championship race at the Mediterranean Games yesterday after her bathing costume burst open in a very unfortunate place.

Flavia, 22, was wearing the controversial £318 top-of-the-line Jaked J01 swimsuit when disaster struck at the Games in Pescara, Italy.

She burst into tears as she was forced to stand down from her race.

Jaked boasts that the full-body swimsuit – complete with back hinge – is 'more than skin'.

However the aerodynamic costume has been the subject of controversy after it was banned by FINA (the International Swimming Federation) earlier this year because it gave swimmers wearing it an unfair advantage.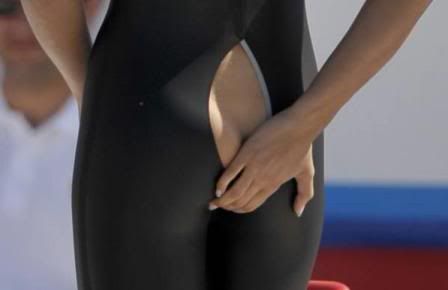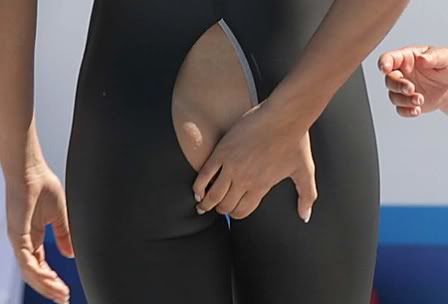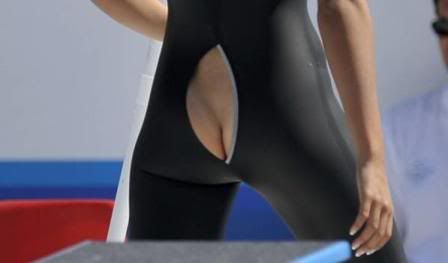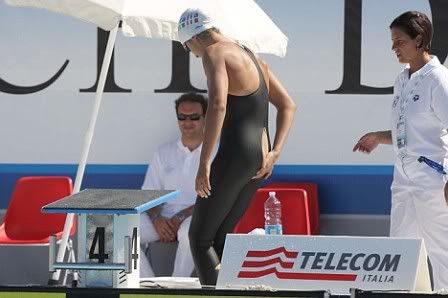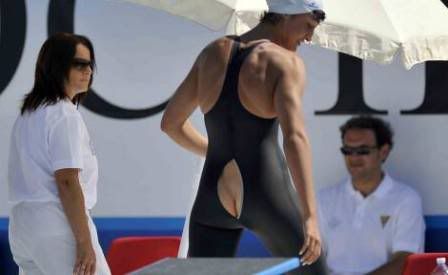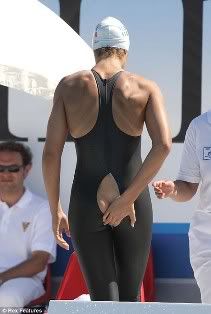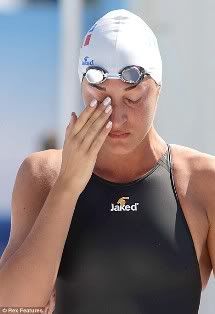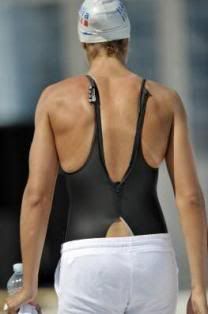 These are interesting as well: